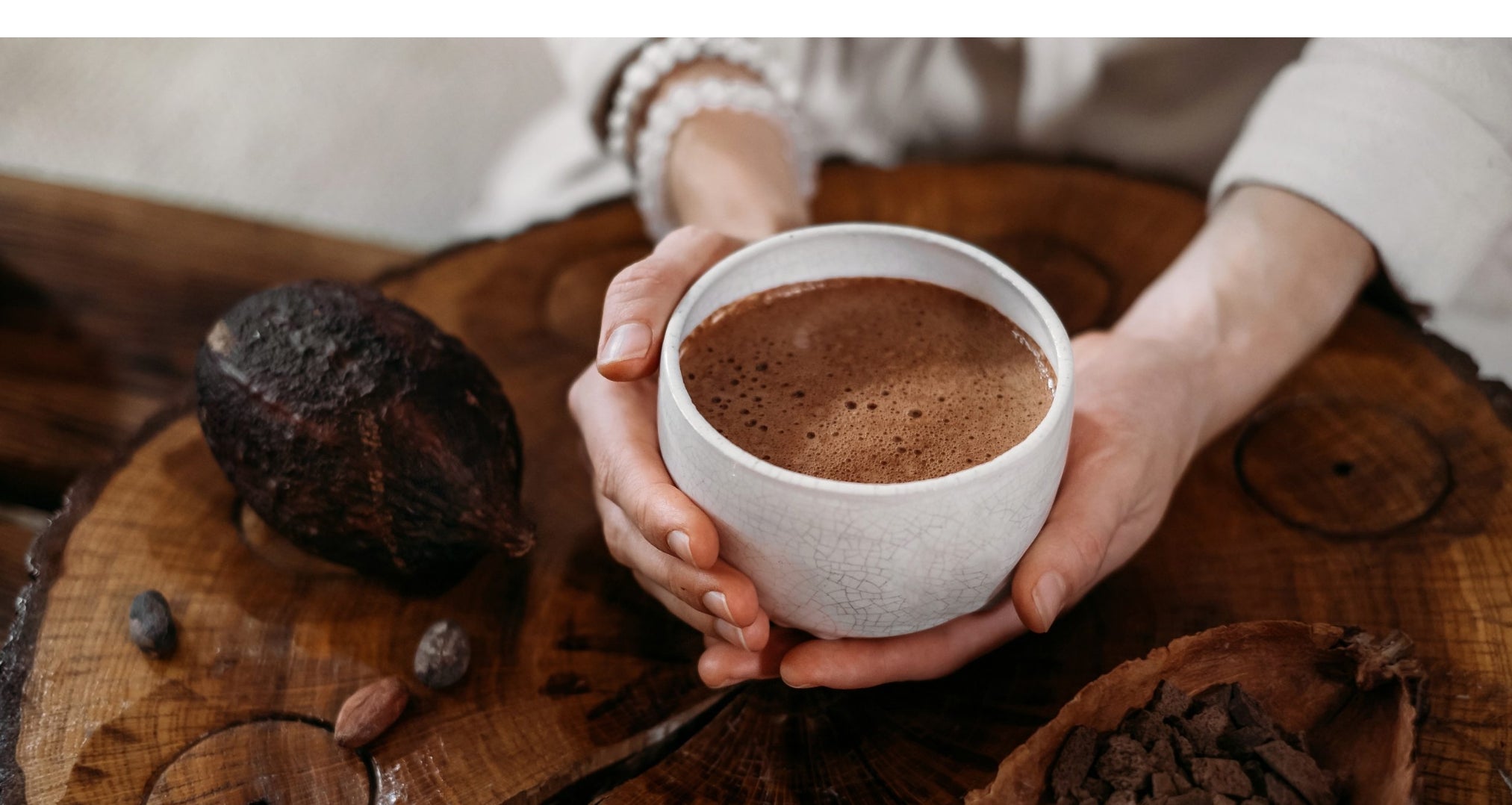 Cacao for Your Cacao Ceremony
Embark on a journey of emotions.
Our Enthusiastic Partners:
★★★★★

Thank you for this incredibly tasty cocoa. It's more than just cocoa, it's an absolute happiness hormone boost! I look forward to every Yoga meets Kakao ceremony I will be giving in the future..

Hedy V

Yoga Instructor, Wiesbaden
★★★★★

My favorite brand for cocoa ceremonies.

I have purchased my ceremonial cacao exclusively from Moruga over the past few years and have held over 30 cacao ceremonies with it. I'm super satisfied..

Anna Giunta

Health Coach, Berlin & Ibiza
★★★★★

For me, Moruga is by far the best cocoa I've ever used for my cocoa ceremonies

Marlene

Yoga on the Move, Berlin
★★★★★

Excellent I'm a big fan and I've stocked up for the next few weeks. For me, cocoa is part of my fixed morning routine and I can't imagine life without it!!! Thanks!!!

Anja Plattner

Therapist & Coach, Munich
Looking for
Cacao for Your Ceremonies?
Then you are exactly right with us. When looking for reliable ceremonial cacao suppliers, it can be difficult to find consistent high quality and ensure transparency in the supply chain.
But with our ceremonial cacao from Peru you can rely on high-quality and authentic ritual cacao for your spiritual practices and ceremonies.
Chuncho Cacao from Peru for Your Ceremonies.
Our Chuncho cacao from Peru is a unique and special variety for your cacao ceremony. Grown by indigenous communities, this ceremonial cacao is hand selected, fermented and dried.
The cacao has a mild taste with notes of citrus and butter and is rich in flavanols and antioxidants.
Purchasing this cacao supports the cultural heritage and livelihoods of the communities that produce it, as well as the preservation of this rare variety of cocoa.
Try our Chuncho cocoa for your cocoa ceremony now, just like he did before Used by the Maya for thousands of years became!
How Much Cacao Do I Need for a Cacao Ceremony?
For the best possible experience, we recommend our ceremonial cocoa in a dose of 40 g per guest to offer. This ensures that each guest receives the appropriate amount to experience the cacao's full potential.
We have created a small overview for you below of how much cacao you need for how many people per ceremony and how much it costs you.
€60 per Zeremonie
€3,52 pro Person
bei 40 gramm pro person
€135 per Zeremonie
€3,06 pro Person
bei 40 gramm pro person
€255 per Zeremonie
€2,89 pro Person
bei 40 gramm pro person
Frequently asked questions about cocoa ceremonies
"Ritual cocoa", "ceremonial cocoa", "raw cocoa", "ceremonial cocoa" or "ceremonial grade cocoa" means cocoa mass, i.e. 100% pure chocolate (ground cocoa beans without shell or sugar).
At a cocoa ceremony, people come together and drink cocoa together. Meditation, breathing exercises and spiritual rituals are carried out. What is on the minds of the participants is often shared in sharing circles.
A cocoa ceremony is a spiritual ritual that is often performed in groups, but can also be performed alone at home. Here are some things you will need for a cacao ceremony:
Ceremonial cocoa: This is the main ingredient. Make sure you use low-processed cacao as it contains the highest concentration of health-promoting antioxidants and other nutrients.
water or plant milk: Traditionally, the cocoa is mixed with water, but you can use plant-based milk if you prefer. Avoid cow's milk as it can inhibit the absorption of the healthy components of cocoa.
sweetener: You can sweeten your cacao with honey, maple syrup, coconut blossom sugar, or another natural sweetener. This is optional and depends on your personal taste.
Spices: Many people add spices like cinnamon, vanilla, cayenne pepper, or cardamom to their cacao for flavor and additional health benefits.
A cup: You need a cup or other vessel to drink your cocoa.
A quiet, pleasant place: Choose a place where you feel comfortable and relaxed. This could be a room in your house, a garden, or a place in nature.
Intention: Before the ceremony, it is customary to set an intention or prayer. This could be something you want to manifest in your life or just a feeling of gratitude.
music or drums: Many cacao ceremonies include music or drums to create a sacred atmosphere and bring participants into a meditative state.
Time: Plan enough time to carry out the ceremony and then to reflect in peace. A cocoa ceremony should not be rushed.
Please note that the specific elements of a cacao ceremony may vary based on cultural background and personal preferences. It is important that you design a ceremony that is personally meaningful and enjoyable for you.
For the best possible experience, we recommend offering our Chuncho cocoa at a dose of 40g per guest. This ensures that each guest receives the appropriate amount to experience the cocoa's full potential.
For a cocoa ceremony, you should not use ordinary cocoa, but special "ritual cocoa" or ceremonial cocoa. This consists of pure cocoa mass obtained from high-quality Criollo or Trinitario cocoa varieties. These ancient varieties were used by the Maya for shamanic ceremonies.t.
ritual cocoa for ceremonies not the same as baking cocoa. Ceremonial cocoa is of higher quality and traditionally used for spiritual purposes. It is hand-harvested and fermented for a richer flavor and higher potency. The cocoa butter is not removed and it is only minimally processed.
Yes, we also offer larger quantities of our cacao which are ideal for groups or cacao ceremonies. If you regularly need more than 10KG, please write to us directly.
Our cocoa comes from organic farming in South America, more precisely from Peru. We only work with farmers who are committed to sustainability and protecting the environment.
Yes, we work directly with the farmers and pay them a fair price for their work. We want to make sure our partners are treated fairly and make a living from their work
can.
Yes, our cocoa is 100% vegan and contains no animal products.
Yes, our cocoa is so delicious and healthy that it can be drunk at any time. It's also a good alternative to coffee or tea and can help boost energy levels and calm the mind.
Our cacao has a shelf life of about a year when stored in a cool, dry place.
Cocoa contains only small amounts of caffeine compared to coffee or tea. Instead, it contains theobromine, which works more gently and longer.
Answer: Yes, our cacao is naturally gluten free and made in a gluten free environment.